Hi,

Can you please confirm if the Media inactivity timer can be enabled at Global Level on our Telcobridges, If yes please confirm?

Waiting for your confirmation in this regard.

Best Regards.
Hello,
If you are talking about Terminating the Call if no RTP packets were received for some period, it is profile based and you can configure it under the profile -> select the profile -> RTP and Audio -> Drop Call Threshold. You need to set a value and the No Rx Packets section.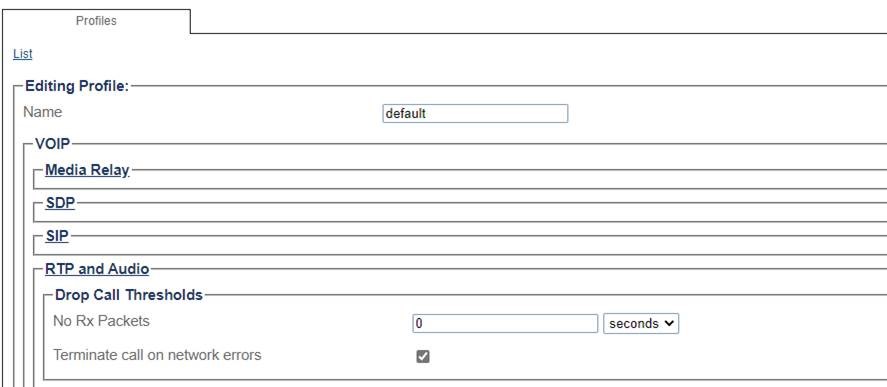 If you are using different profiles you need to set the same value on all profiles then it will become as a global level.
Best regards
---
Permissions in this forum:
You
cannot
reply to topics in this forum